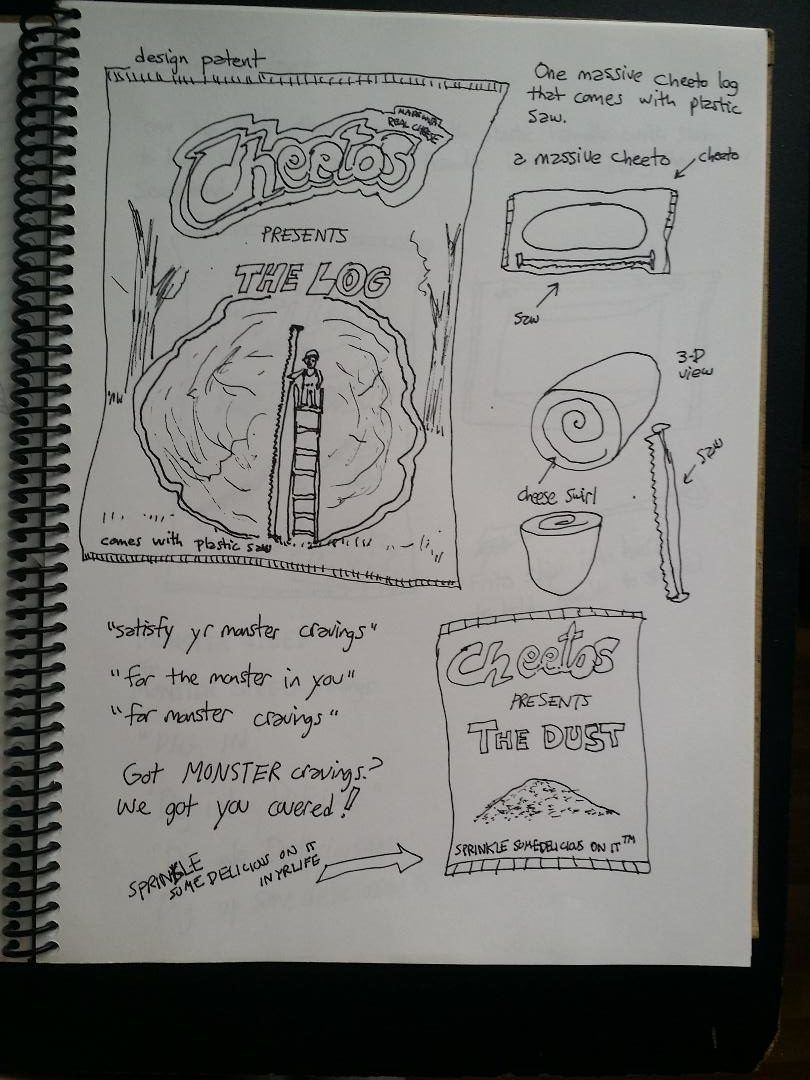 Something happened
Something happened 3 months ago, and it's still happening right now, even at this very moment. My mind is overflowing with ideas. So many that, literally, I can almost not keep up with them. I write them down, type them out, audio-record myself and video-record myself, even uploading the videos to my YouTube channel in order to time-stamp them for copyright and, more importantly, to preserve them in order to use those ideas later, or perhaps park them in the storage bin of the internet.
A Volcano of Ideas
I feel like I'm sitting on a volcano of ideas that is constantly erupting, overflowing, surrounding me with seeds of creativity that I am trusted to plant and nourish in fertile soil so that, one day, these plants spring to life and rise, these trees will soar into the sky, providing refuge and shade, becoming oxygen generators and antennas of consciousness, connecting carbon-based lifeforms in a telepathic, bio-electric algorithm that that sings across the universe. If you listen closely, you can hear it. However, in order to hear the song of the universe, one must adjust his frequency and, simultaneously, abandon the "energy blockers" that accumulate in the underdeveloped areas of the psyche.
An Idea Whose Time Has Come
Then, one evening, the idea came to me. I scribbled down notes, to draw what I saw in front of me … a giant Cheetos snack … the size of a tree trunk …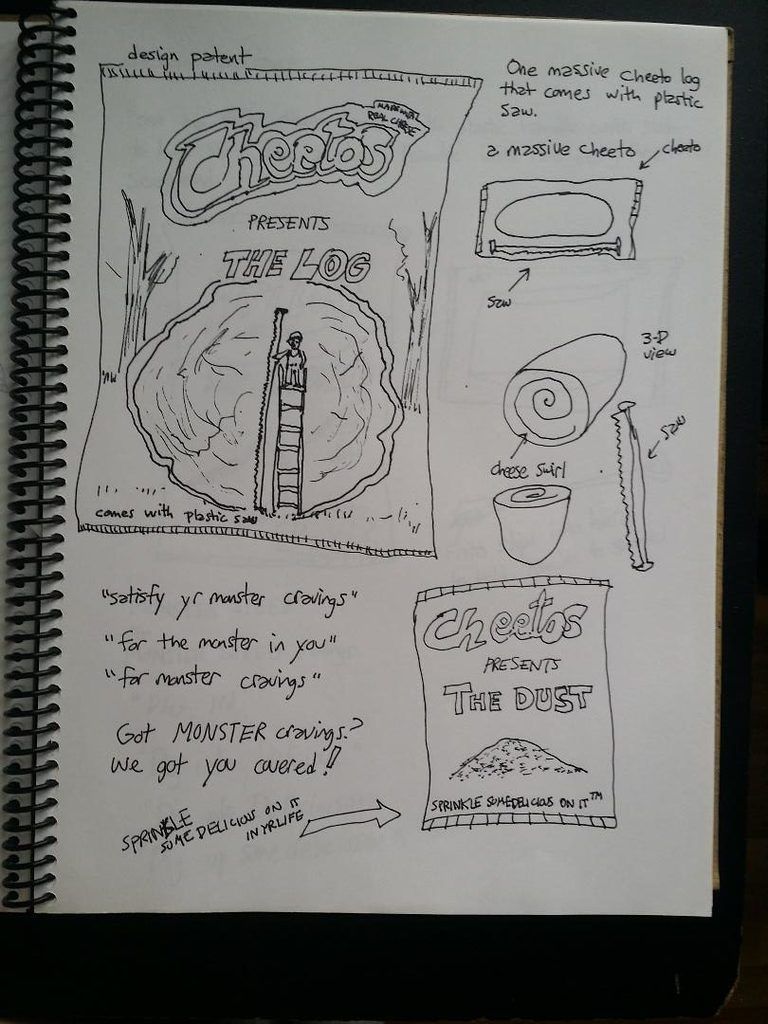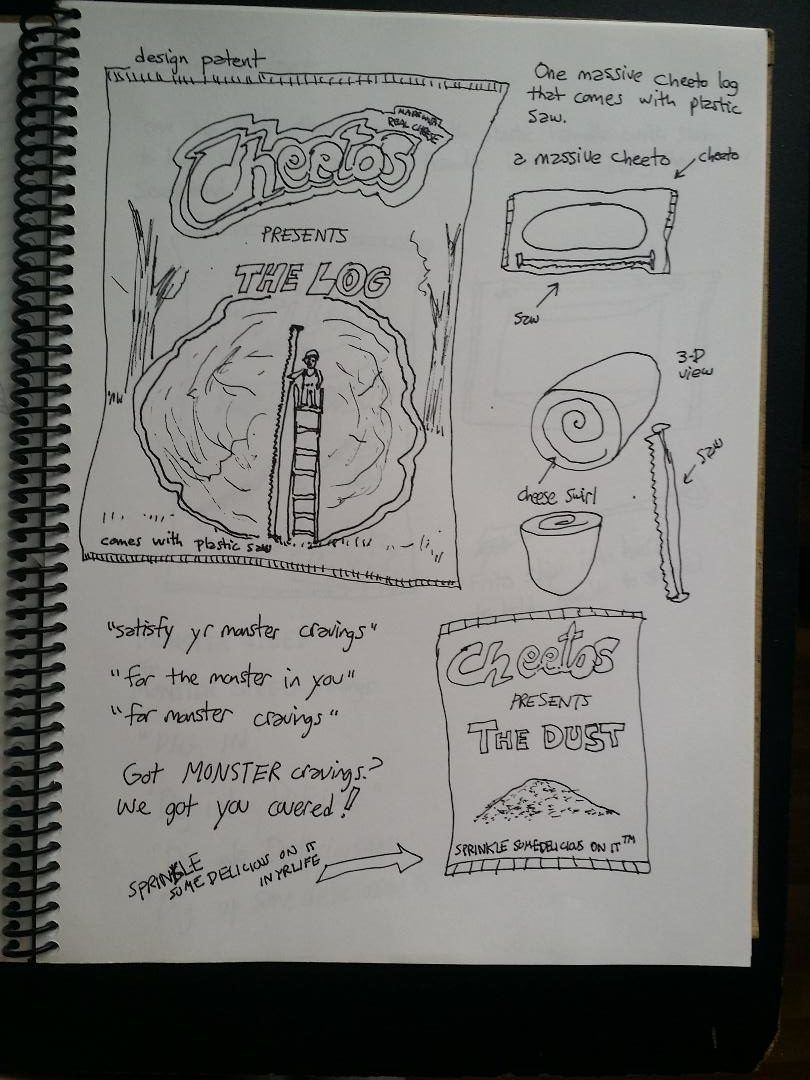 Cheetos: The Log
Cheetos "The Log" would be a variation on the current Cheetos snack. It would be a large Cheetos bag containing one giant-sized Cheetos snack. Within the back, in it's own self-enclosed bag running vertically, would be a plastic utensil with a serrated edge, resembling an old-fashioned saw–the kind seen these pictures–but smaller. The saw would be used to slice the Cheetos snack into round, frisbee-sized portions. This would allow and encourage Cheetos enthusiasts to share the Cheetos "The Log" snack with their friends, even using it to settle differences of opinion over political matters. (Imagine the possibilities for a funny 30-second commercial.)
One Simple Idea
Years earlier, I had read the interesting and inspiring book One Simple Idea by Stephen Key. It's an easy-to-read book that will ignite your imagination, especially if you have ideas for products or innovations-to-current-products. Since reading the book, I've jotted down notes and drawn illustrations for the ideas that appear before me. At the moment, I have so many ideas, and I'm pursuing a few of these ideas with such devotion that I am unable to give the Cheetos "The Log" idea the attention it deserves. If you like this idea, and are interested in helping me present it to Cheetos, I'm willing to give you a commission or a flat fee, on the back end of the deal. Simply email me at: bicycledays@yahoo.com with "Cheetos The Log" in the subject line.
Enjoyed this blog post?
If you enjoyed this blog post, share it with your friends … click on the social media buttons below. Also, be sure to check out my other projects …
the rails (a novel)
Every city has it's secrets, even New York City
Discover the secret that will change everything
Dumpster Diver the musical
the edge is where you get the best view
BicycleDays
motivate, challenge, inspire, travel
KrisKemp
personal website
KrisKempCreative
build your business + grow your profits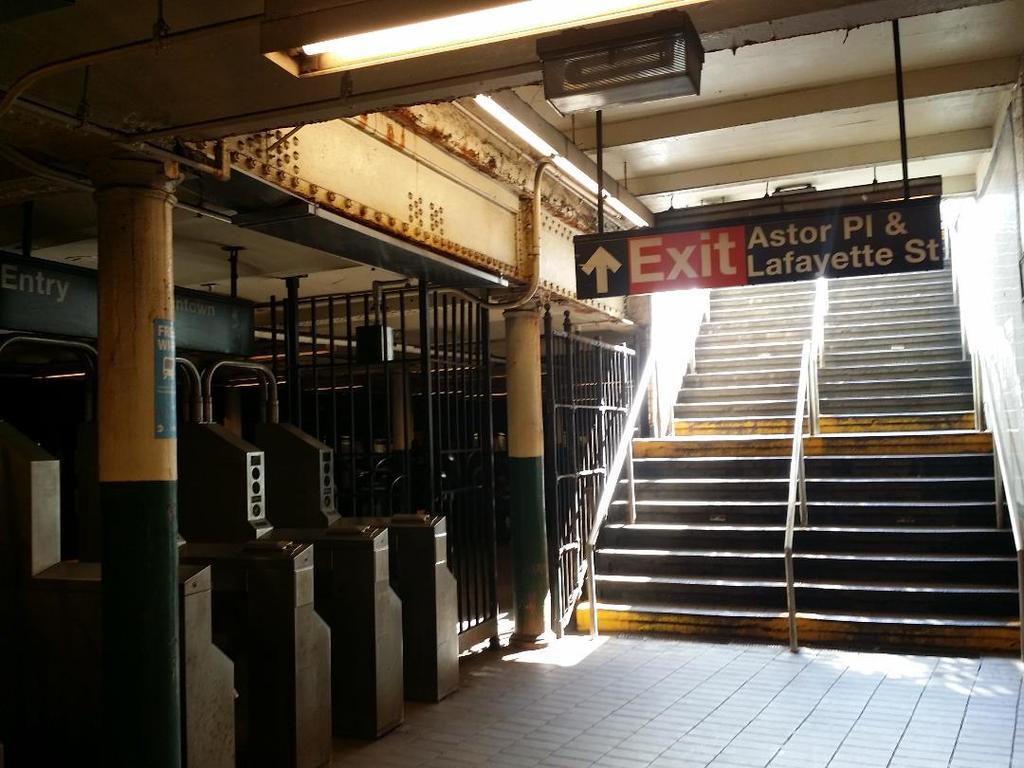 [Heateor-SC]